Here are pictures: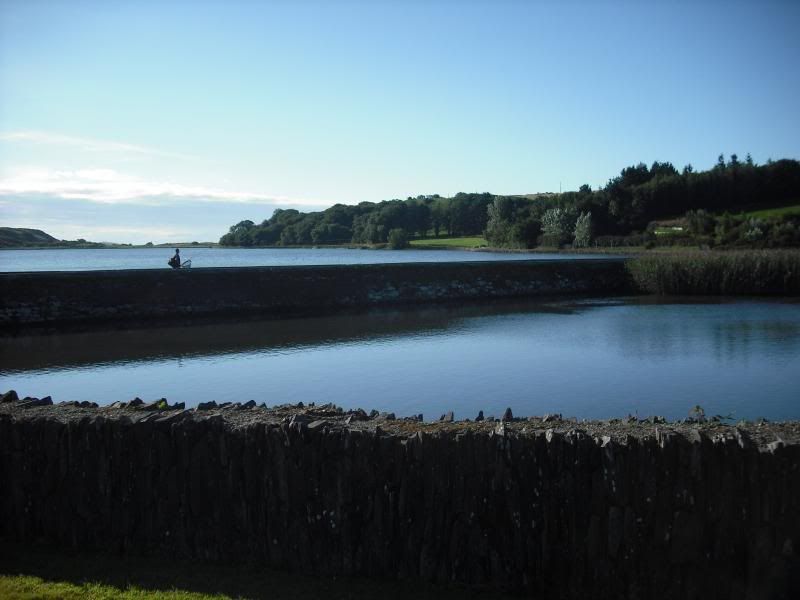 Across the road from the wedding venue. The guy with fishing gear is out on a causeway; in the background there's a tidal basin, beyond that is the sea.
Where the wedding (a civil ceremony) and reception were held. The tower is (I think) Victorian, which is why (I think) they built a hotel up against it. I'm not clear on this. I
do
know that the ceremony was held in the tower, with everyone facing the hills and water.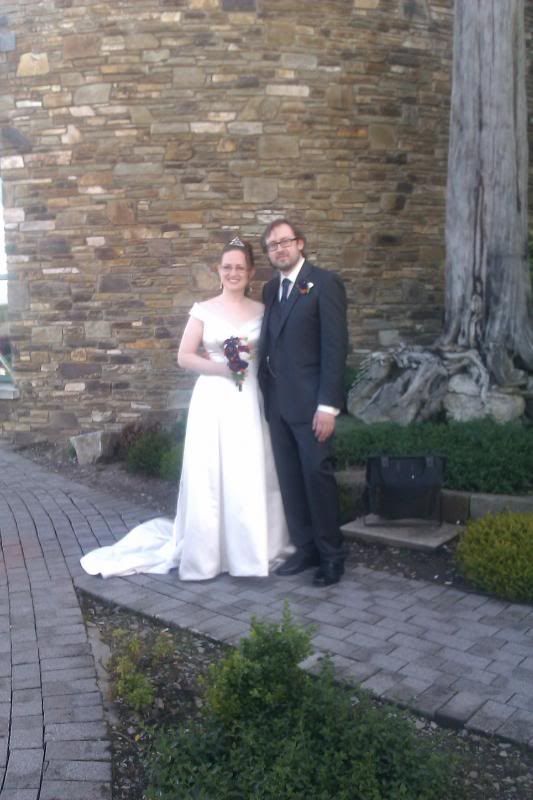 Here's who got married! Yay! They're both from the county in which the wedding was held, but everyone took great pains to explain they weren't local to
this
part of the county. I definitely missed some subtext there.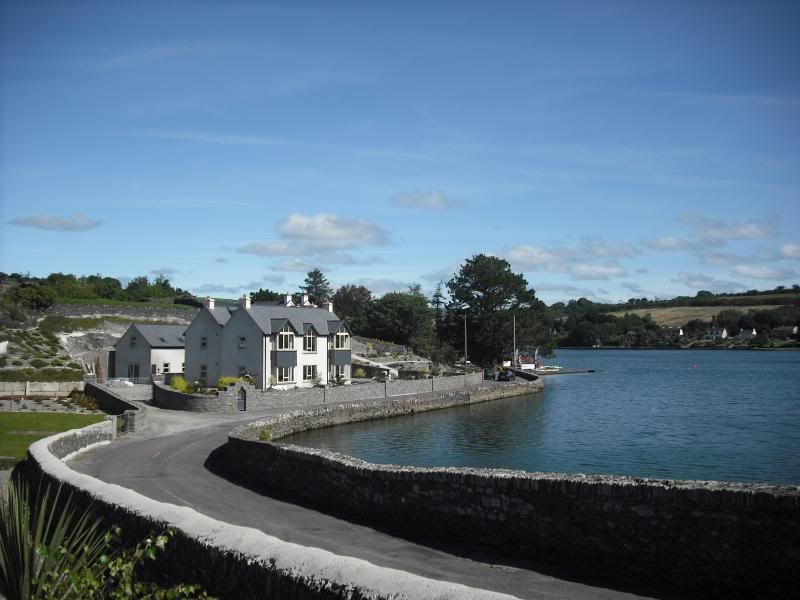 Beside the wedding venue; they rented out paddleboats and kayaks to paddle around 'the lagoon'.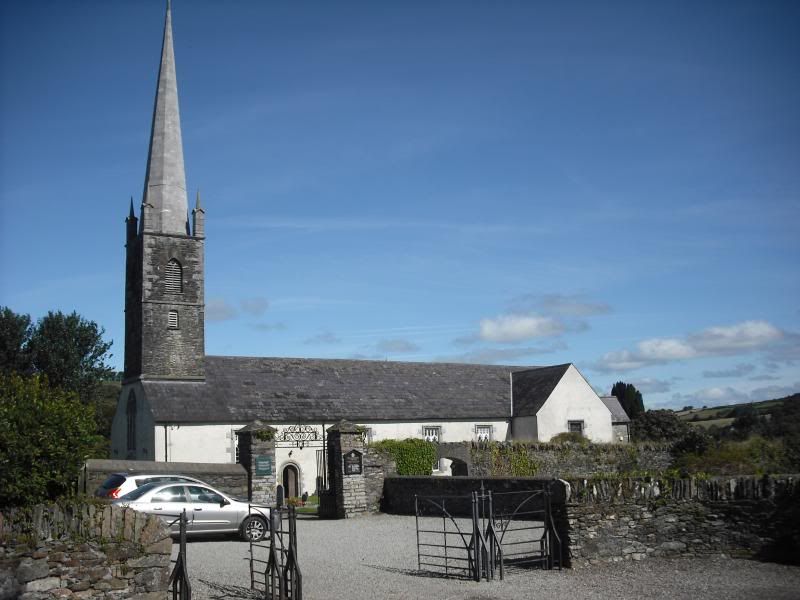 The town-don't-call-it-a-village's
cathedral
.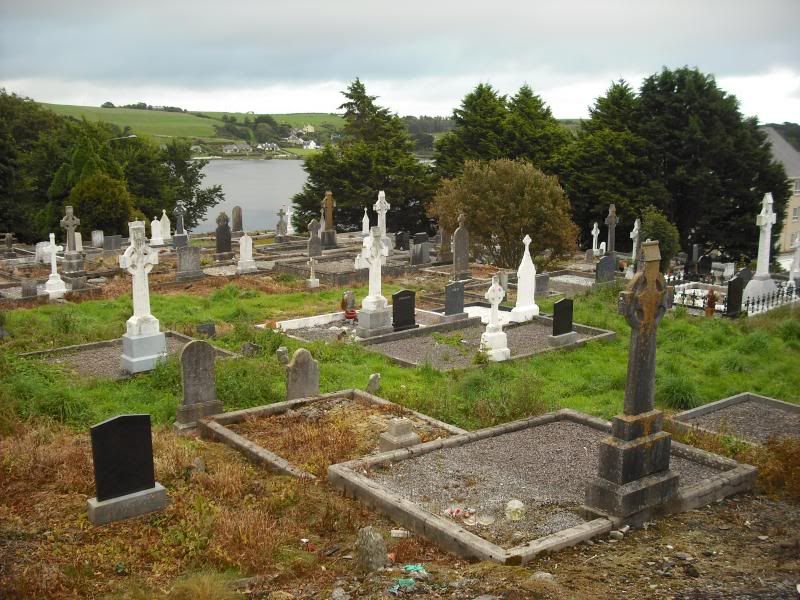 On the hill behind the wedding hotel. The graveyard is still in use.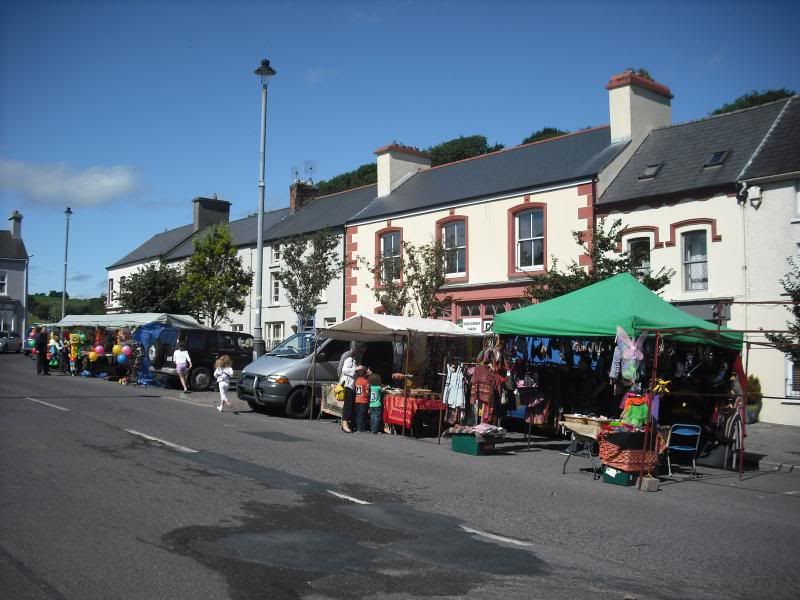 One side of "the square" - it was a holiday long weekend, so there were Mysterious Local Events and kids' toys for sale.
The day after the wedding, it rained. We went for a walk anyway. This is the best man, drying his phone. The tide is out in the background. Also: hilarious road sign.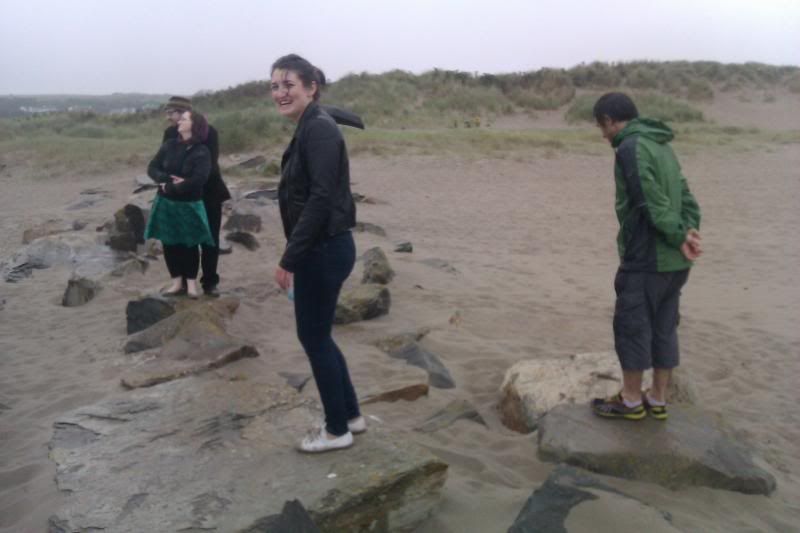 The couple, the maid of honour, and the best man. In the rain.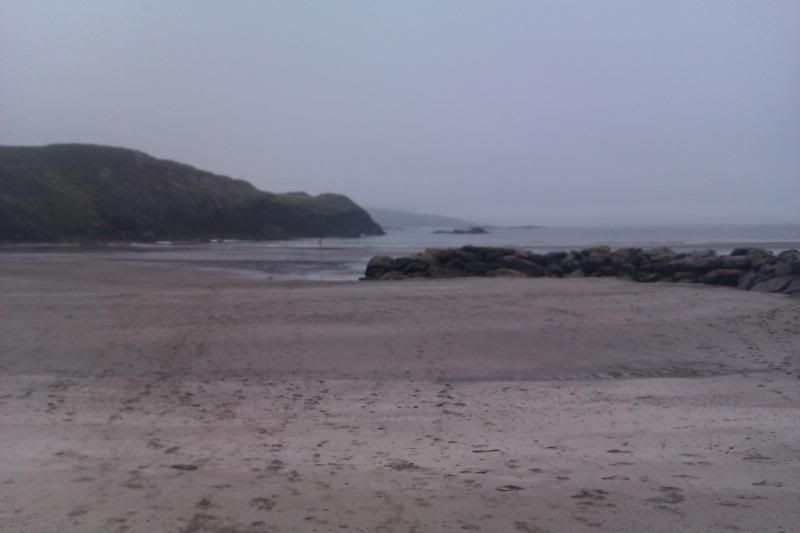 The beach! In the rain. (Yes, there are people swimming. No, we were not them.)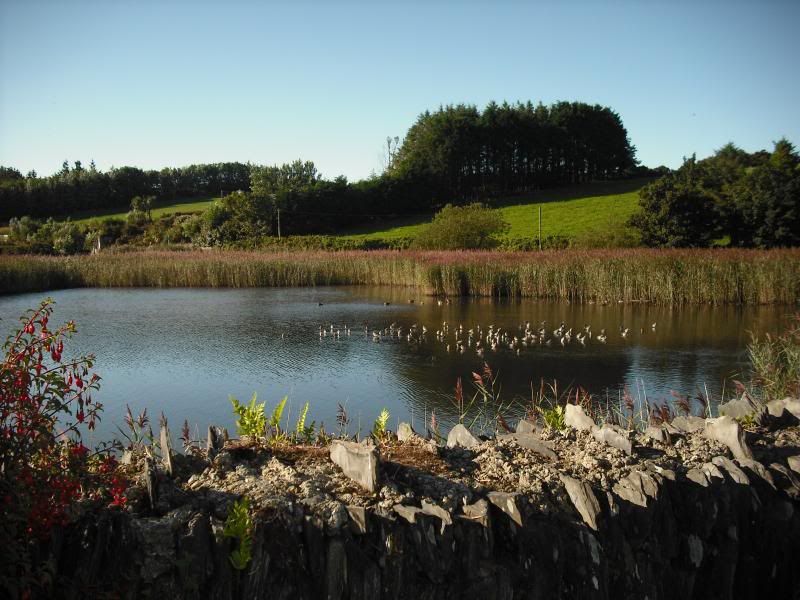 A nice change from Leam.
This entry was originally posted at http://charloween.dreamwidth.org/440723.html, where there are
comments.
I've now seen Ireland's two biggest cities! Considering the whole country's population is just over 4.5mil, they're relatively small cities. Cork was interesting, much less aggressively touristy than Dublin, and the wedding I went to was in a village of about 1000 people (the 85 wedding guests probably edged the population over 1000, tbh). It was on the sea, it was very pretty. I forgot for a few days that I'd remembered to bring my camera, so many pics are from my phone. Pretend it's on purpose.